TV review
Episode 50 "Kitchen Impossible"
Haya Molcho re-introduces Tim Meltzer: "Tim, you're such a jerk"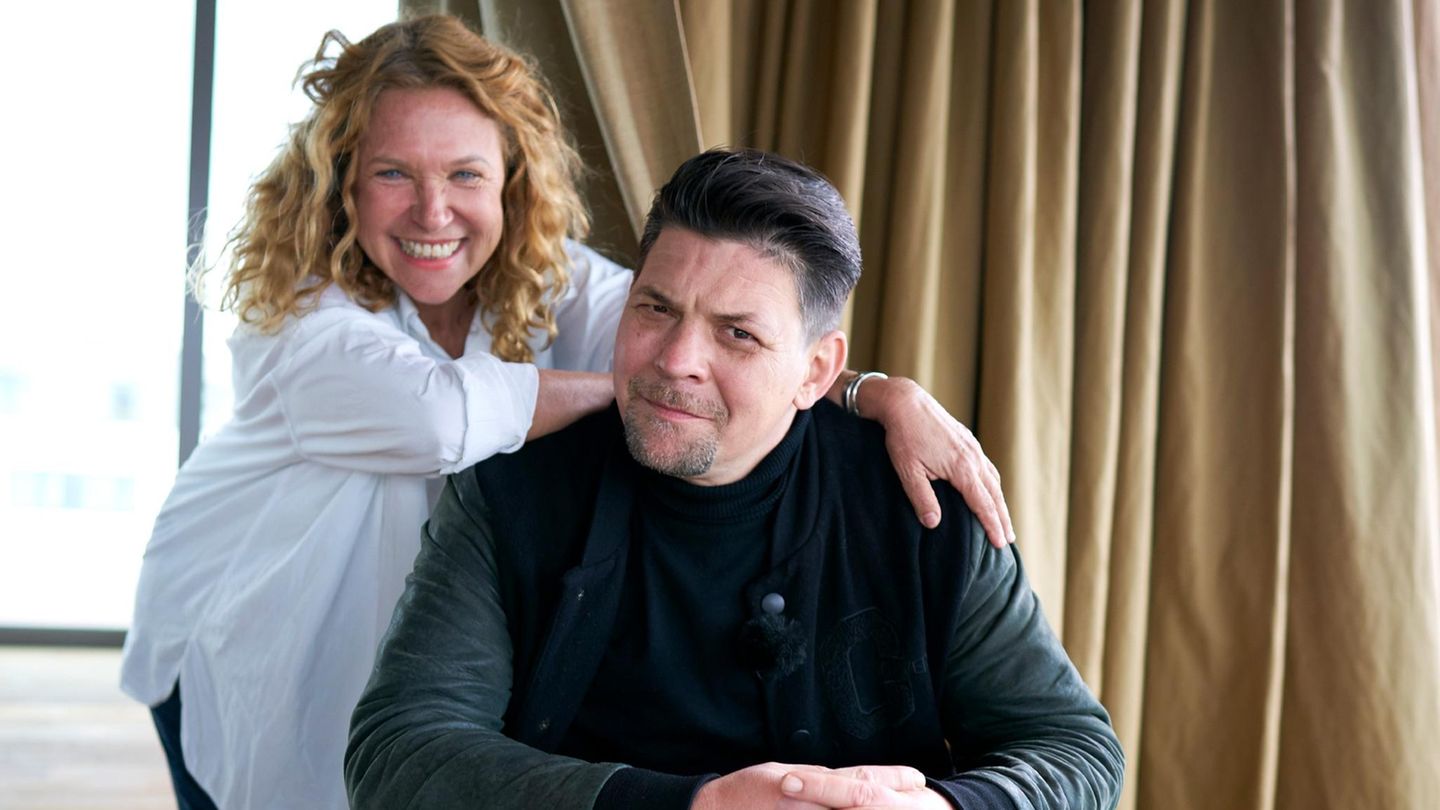 What Haya Molcho has not learned, she makes up for with her charm. In the 50th episode of "Kitchen Impossible," Tim Meltzer once again challenges the scene's restaurateur to a cooking duel — and breaks into a sweat.
I have to admit, I really enjoyed watching this episode. It's not because Tim Meltzer was defeated, but because of who beat him: Haya Molcho, the good soul of the Impossible Kitchen. A woman who exudes so much peace and compassion leading the entire episode.
The first name Chai means "life", it comes from the Hebrew word Chaim (or Chaim), if you toast someone you say Lechajim!, Here is life! The philosophy that Haya Molcho learned. She loves life and what she does. Together with her sons, she manages the family gastronomic empire. She is the manager of eleven restaurants, Neni, in Vienna, Berlin, Zurich, Tel Aviv and Hamburg, among others. There are also our own products and cookbooks. She is considered a restaurateur of the scene.
Now she has summoned Tim Meltzer for revenge. Only in 2020, Molcho introduced the TV chef, but lost to him. In the 50th episode, in his hundredth duel, Meltzer naturally wanted to come out victorious again. However, he chose the wrong opponent with Haya Molcho. Because Molcho is cool, creative and creative. She would do anything, but she wouldn't give up. It is in her character, as she herself says.
Here are the highlights of the 50th episode of "Kitchen Impossible"

The concept of "Kitchen Impossible" is the same as it always has been: Tim Meltzer competes against a chef, four challenges in four different locations, each with four real chefs (whose dishes must be prepared by the opponents). The jury tries the result and distributes the points. The winner of the duel is the one who scores the most points.
We have selected for you the most interesting moments of the third episode:
These chefs had to prove themselves:
Usually, almost no episode of Impossible Kitchen is complete without TV chef Tim Meltzer. You wouldn't notice it here if he wasn't cooking. And above all, no one would miss his fecal language. Because Haya Molcho carries the whole episode with her aura.
Here they prepared:
Tim Meltzer in Baden (Austria) at the home of Hai Molcho's best friend Andreas Pohlode
Haya Molcho in Mainz with Marcel Speidel (premium beef)
Tim Meltzer in Traunkirchen (Austria) with Lucas Nagle (Restaurant Bootshaus)
Haya Molcho in Baiersbronn with Jörg Sackmann (Hotel Sackmann)
This was prepared:
Tim Meltzer in Baden: Yemeni Beef Stew
Haya Molcho in Mainka: a chicken in a chicken
Malts in Traunkirchen: smoked lake trout
Molho in Baiersbronn: snails on fennel puree
The most emotional moment:
When Haya Molcho talks about her mother, who died "too young." Before she died, she took a boat trip on the Rhine, and after that she always dreamed about it. When he became an adult, Molho swore to himself that he would go to the Rhine. Your first challenge will take you there. Molcho can no longer hold back tears after this anecdote.
Best dish:
A chicken in a chicken. Meltzer sends Molcho to chef Marcel Speidel of Edelbeef Fleischboutique in Mainz. He also calls himself the inventor and developer of the "barbecue basket." A metal frame with metal baskets hanging from it, in which chickens and in particular poularde can be roasted on coals. Haya Molcho has to bake a Bresse Goloise chicken stuffed with boneless poussin until crispy. So, the chicken in the chicken. An absolute "innovation" for Molcho.
Funniest moment:
When Haya Molcho repeatedly climbs into the coals under the "Barbecue Basket" to turn his "chicken into a chicken". At some point, the soles of her shoes came off from her athletic shoes, and she had to continue cooking barefoot ever since.
This scene was disgusting:
Haya Molcho's father loved snails in garlic and butter. Molcho, on the contrary, hated this dish. Her Achilles heel, on which Meltzer cleverly hit. In Baiersbronn, Molho had to cook snails. Small slimy creatures are thrown alive into boiling water, like lobsters. Then they secrete a lot of mucus. The meat is carefully extracted from the shell of the snail with a needle. The litter is separated, leaving a small soft body, which later falls into the tray. Molcho can't hide his disgust, and I'm sure some viewers have to look away for a moment.
Was it great or a flop?:
You'd think that Tim Meltzer had adapted his expression for the anniversary episode and mellowed with age. At least he got together with friend Haya Molcho when he had to cook Yemeni beef stew over wood. Already in the second task, the reluctance passed. Meltzer throws insults again. Haya Molcho also sheds fat. So at the end of his 50th episode, Tim Meltzer is the same again – unfortunately*.
* Schmok comes from Yiddish and means something like fools. Colloquially, this expression is also used as a fool, an ass, or, as Haya Molcho says, "ass."