Berlin – Of course you've eaten Thai, Chinese and Vietnamese countless times in Berlin. But have you ever tried Indonesian? Mabuhay in Mendelssohn-Bartholdi Park near Potsdamer Platz serves authentic home cooking from an island nation in Southeast Asia. We tested several classics for you.
Mabuhay Restaurant is easy to miss. If you don't know where it is, you won't come across this minimalist yet charming backyard eatery in the Tiergarten district. It's almost as if the landlord is trying to hide a shop or disguise it as a diner. Still, on warm evenings, many guests sit deep in the courtyard on wooden benches and nibble on a classic light snack from Indonesia: white shrimp chips that crackle when dipped in hot soup.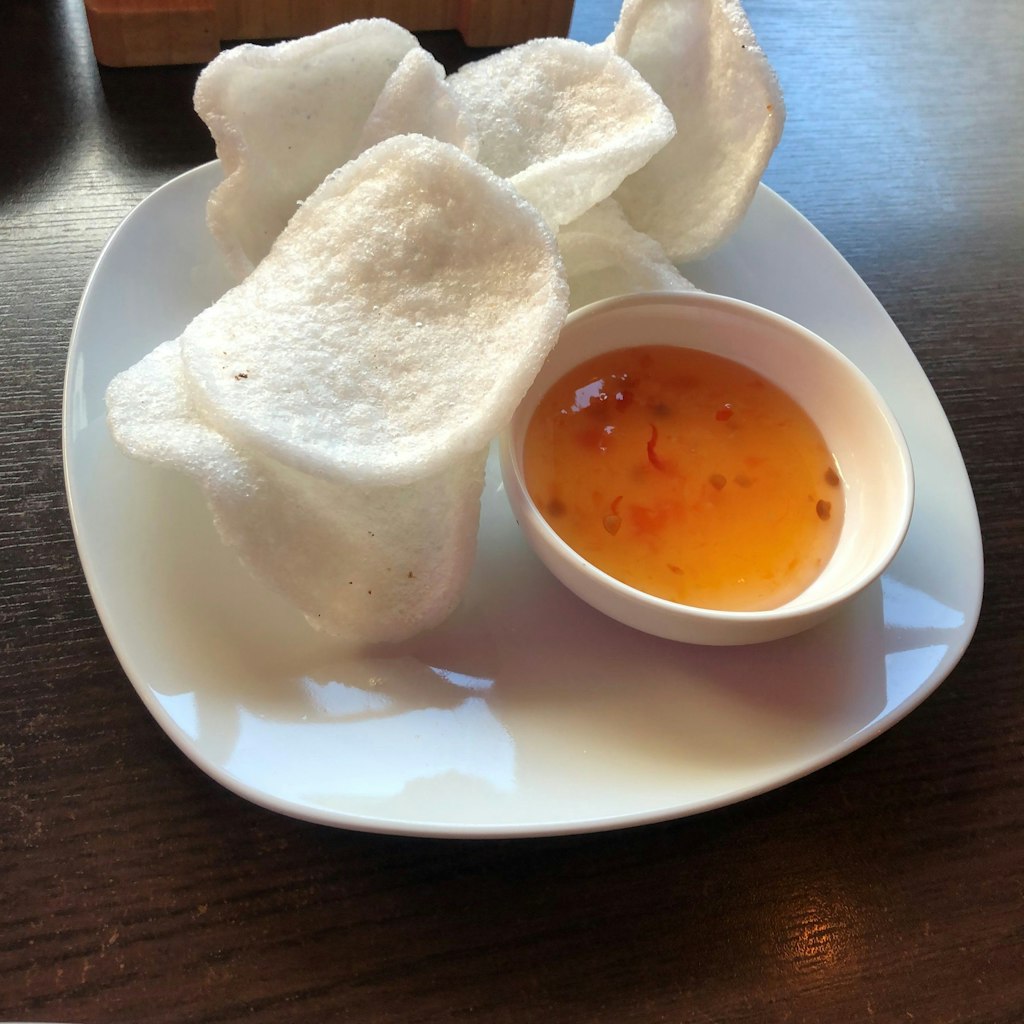 But since it was raining during our visit, we sat inside. We order gado gado (stewed vegetables with peanut sauce, rice, tofu and fried egg) and rendang, a type of curry beef goulash. Both dishes are characteristic of Indonesian cuisine, which tastes much richer than most other dishes from Asia and is a bit reminiscent of Arabic cuisine.
Rendang, a slightly spicy beef dish, is served with a large portion of rice and is very filling. There is also a small salad. The taste of the dish is convincing, especially the curry sauce is very good and also suitable for dipping the crab chips. Only complaint: the meat is a little tough. Gado Gado, steamed vegetables, almost swim in a delicious peanut sauce. The steamed cabbage (you can usually chase me with the cabbage) tastes really good and is cooked perfectly, just al dente. I did not know that this vegetable could be so tasty.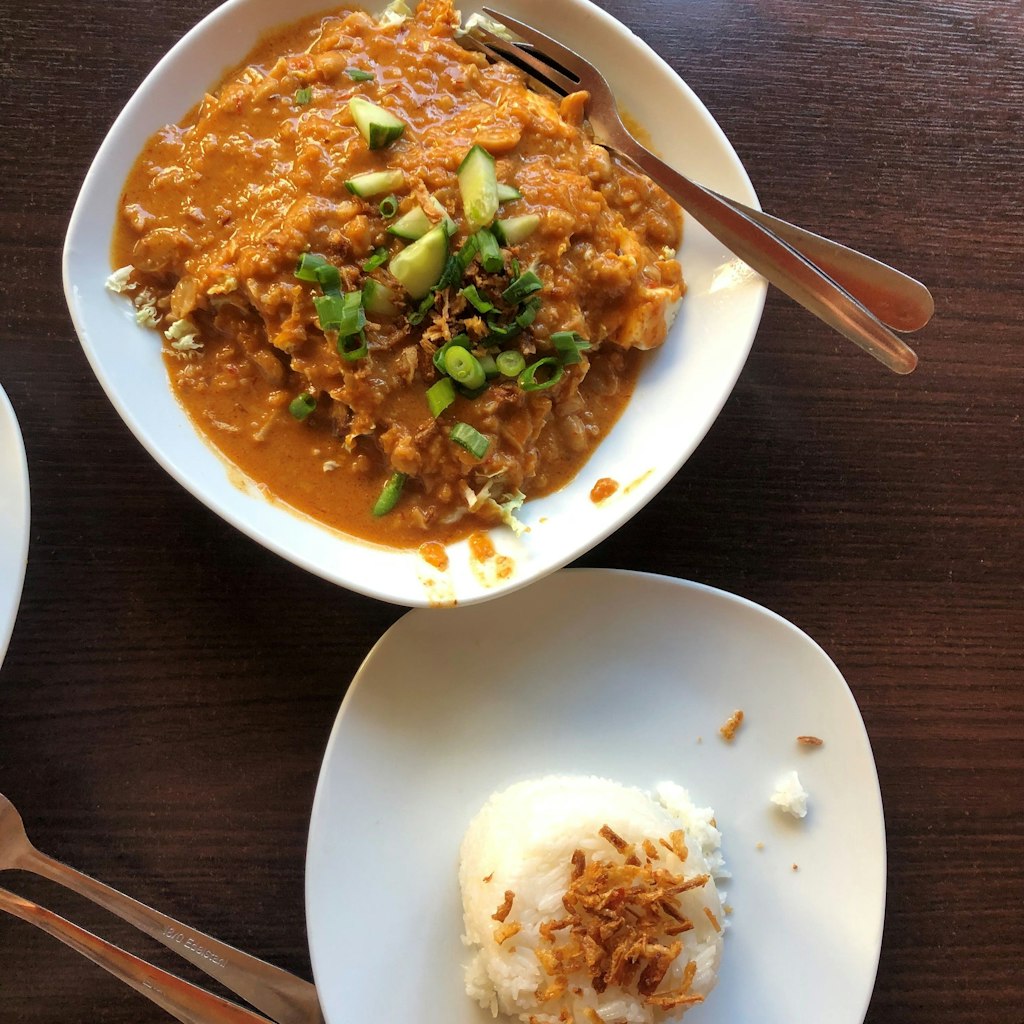 Indonesian Chicken Soup: Spicy and refreshing
To round out the hearty dishes a bit, we ordered the Soto Ayam, a gourmet chicken soup with glass noodles, turmeric, tomatoes and lemongrass. The soup is very spicy, tangy and still has a refreshing lemon flavor. Real taste. This highly aromatic dish is best enjoyed with a portion of rice, which is served with almost all home-cooked meals. If you eat here, be sure to try this soup. The super tender chicken in it really tastes amazing combined with the fresh spiciness.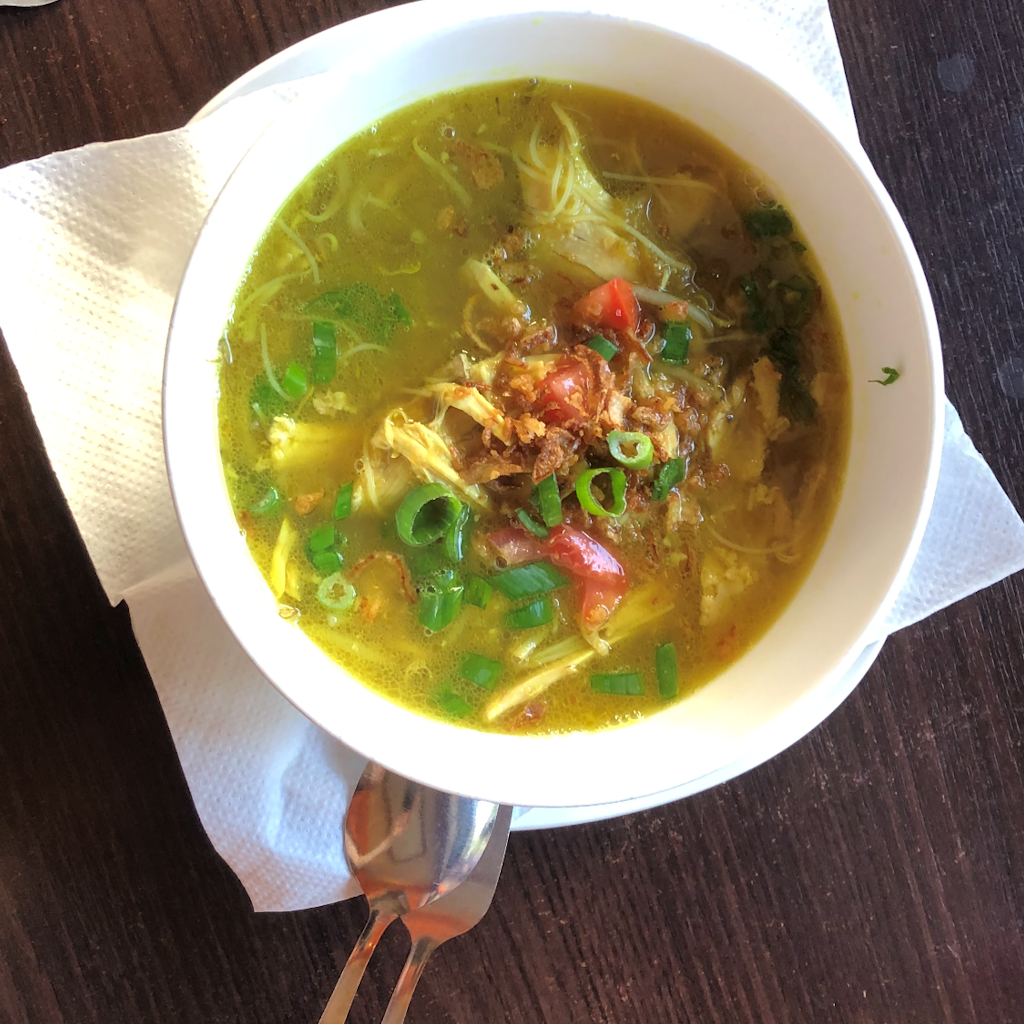 Here you can sip a cold botol while eating. Sweetened jasmine tea is a type of Indonesian national drink. Warning: very cute! Also refreshing and not so overtly sweet is "cold lime", a milky lemon iced tea that is pleasantly refreshing and therefore goes well with hearty meals.
At Mabuhay, it tastes like Indonesia. The real cuisine is as impressive as the prices, with most main courses costing around eight euros. Soft drinks and mineral water only €1.50. You will rarely, if ever, see this in restaurants in Germany. Because of this and thanks to the dishes prepared with heart, Mabuhai is something special and worth more than just a visit. You will want to come back.
Rating: 3 vfor 5 points!