Of course: travel is educational, vacation is an intoxicating state of emergency on many levels. The gustatory temptations you encounter elsewhere are often so enriching that you almost find the local food boring. But not everyone has the money to fly far. And it doesn't have to be – at least when it comes to the culinary arts – because in Berlin you can also reach delicacies from all over the world by public transport.
There are many great restaurants in the capital, and you can feast all over the world. Some of the most interesting places are in East Berlin. We introduce you to seven restaurants in the east of the city that are worth knowing.
Prenzlauer Berg: African cuisine
"Make your life exotic" advertises the Massai restaurant near Helmholtzplatz and promises "authentic African cuisine". And the store does not disappoint: inside, heavy dark wooden tables, comfortably separated niches, wooden giraffes, warm light, traditionally dressed waitresses – and the food prepared by chef Osamawa Fadulla and his team pleases both the eyes and the palate .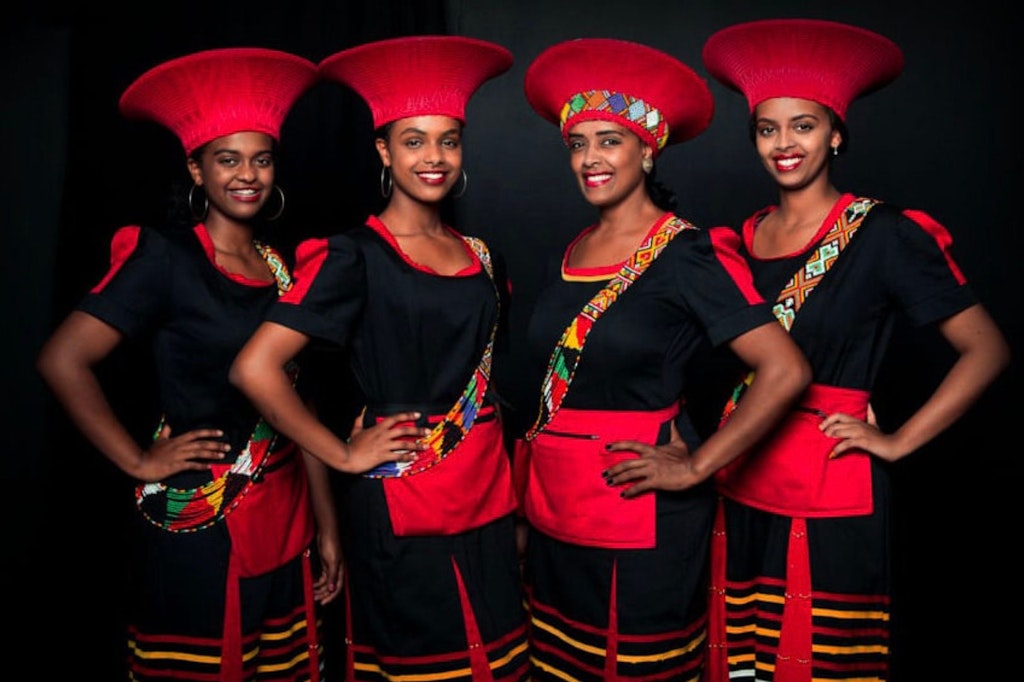 We recommend the Malian dish Mafé Poulet: lamb and chicken stewed in a peanut sauce, served with basmati rice with Kenyan and black-eyed peas. On the other hand, the Kamba dish, oven-baked prawns in a wine-tomato sauce and green and vegetable rice, originates from South Africa. Fufu is also served with many dishes – it's a must try! Mashed cassava and plantain, very tasty. As promised, the drink menu is also exotic.
Masai also has many vegetarian and vegan dishes from various African countries, as well as game (including camel, zebra, crocodile). Of course, all this has its price, food and drinks are not cheap, for two you should allocate a good 50 euros.
Masai restaurant, Lychener Strasse 12, 10437 Prenzlauer Berg. Eberswalder Straße underground station (U2) is only a few steps away on foot. It works every day from 17:00 to 24:00.
---
Medium: Vegan and zero waste
A zero-waste restaurant? How is it supposed to work? Well, Freya in the center of Mitte is exemplary in terms of the zeitgeist. Everything is really recycled from the ingredients, the leftovers go into their own composting machine. The resulting soil substitute is delivered to farmers whose products are purchased and processed by the restaurant.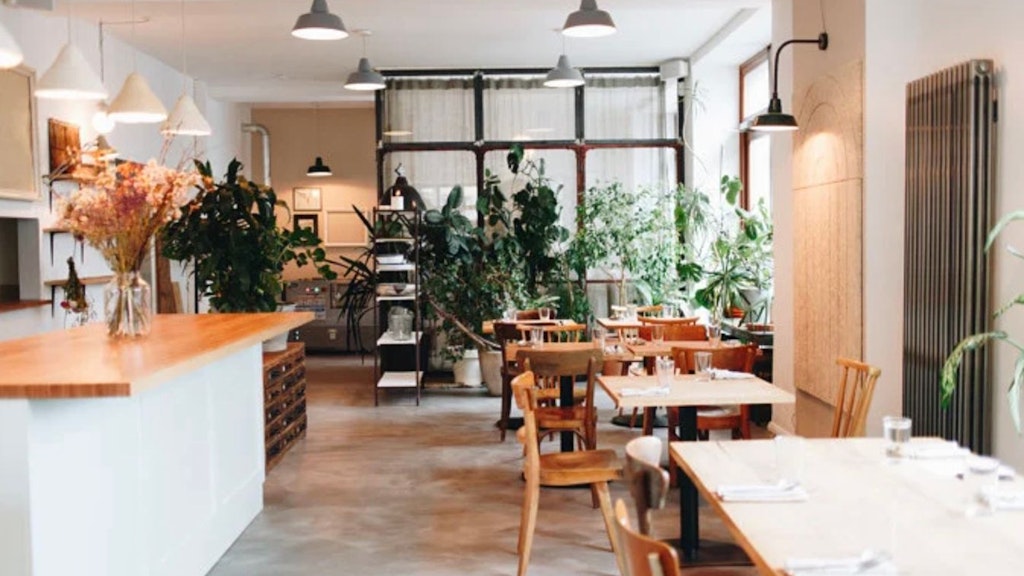 Of course, at Frea, everything is organic and regional, and no animal products are used, but not in taste. "We (…) produce everything ourselves – from homemade sourdough bread to milk with hazelnuts and koumiss to dark chocolate," the producers write on their website. And the guests surpass each other in praise, there are more than 620 reviews on Google and a fat 4.7 out of 5 possible stars.
The restaurant is puristically pleasant, lots of wood and greenery, exposed brickwork, large windows, room to breathe. You can even look into the kitchen, because there is an XXL hatch. The map can be managed. And even meat lovers swear that they did not lack anything in taste here.
The four-course menu costs €58 per person and includes, among other things, a grilled mushroom and arugula salad, pesto, cornbread with bean salad, glazed aubergines with carrots in orange-koji sauce and a white chocolate dessert. In addition to non-alcoholic cocktails (€8.50), the drinks menu also includes some shots, such as the espresso martini (€12) and many European wines.
Fr, Torstr. 180/on the corner of Kleine Hamburger Str., 2, 10115 Mitte. Both Rosenthaler Platz underground station (U8; tram 12, M1, M5, M8) and Oranienburger Straße S-Bahn station (S1, S2, S25, S26; and tram 12, M1, M5, M8) are a good 500 meters away . Open daily from 5:30 p.m. to midnight.
---
Friedrichshain: Food like in the GDR
Wait, you are being placed! If you'd rather travel through time than around the world, the Volkskammer is the place for you. Here you eat as you used to in the GDR, but the prices are different: spicy meat 5.40 euros; Solyanka 4.80 euros; Jaegerschnitzel with spirelli and tomato sauce 10.50 euros; Golden broiler with French fries and coleslaw €13.90.
The furniture couldn't be more oriental, a giant wall poster shows the Palace of the Republic, Honecker's From My Life sits on a bookshelf, and below is a record player. However, what is not quite true to the original: there is no aluminum cutlery. And instead of a hearty supplement, the menu clearly shows what is included. Therefore, there are no surprises in this regard.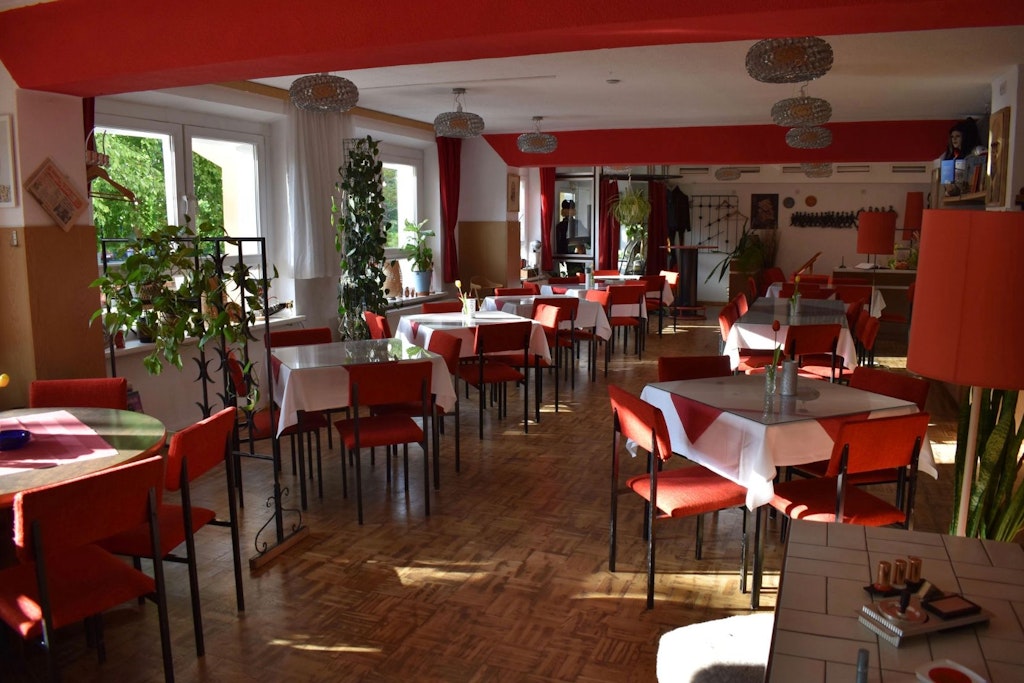 Conclusion: looks like before. It tastes like before. And otherwise, because it is better – very friendly service, fast service, there is no shortage.
Popular Assembly, Strasse der Pariser Commune 18b, 10243 Friedrichshain. You can walk to the Eastern Railway Station in just two or three minutes. Hours of operation are, sorry for the conference time, Tuesday through Saturday 11 a.m. to 10 p.m. and Sunday 11 a.m. to 5 p.m. Monday is a "home day," according to the restaurant.
---
Treptov: a great dining room by the water
Anyone who says you can only eat good fish by the sea has never been to a restaurant on a sailing ship in Treptow Park, which is by all accounts one of the coolest, most diverse and most beautiful places in Berlin. From herring to salmon to rainbow trout, Clipper offers all kinds of fish delicacies from its own smokehouse. Appetizers cost from four to six euros, main courses from 12 to 20 euros.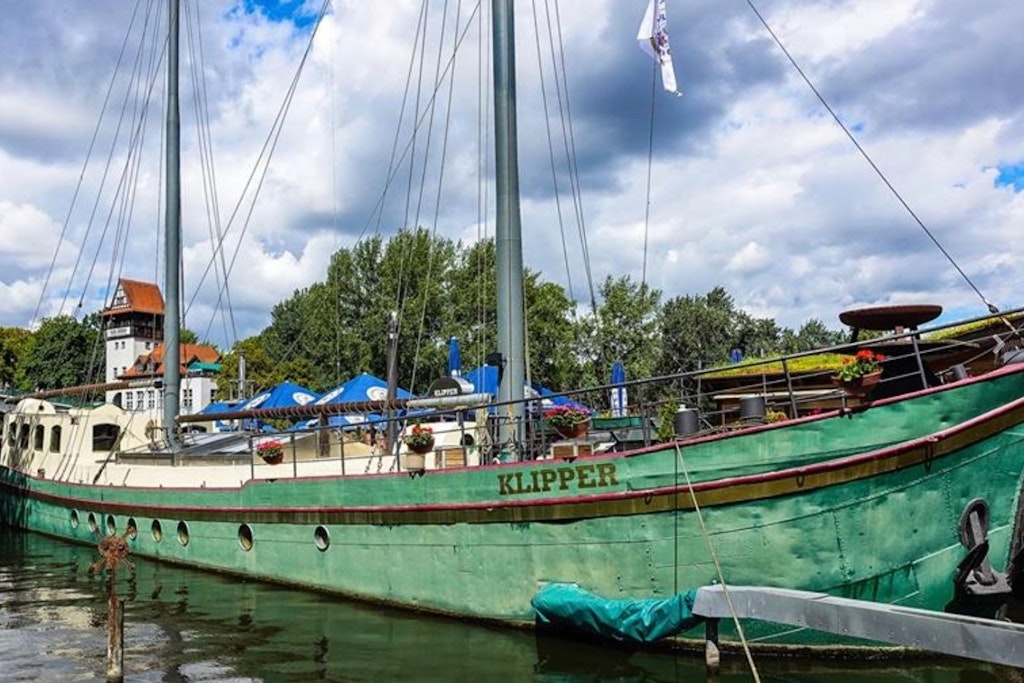 Tip: In the summer, you can prepare delicious pancakes, for example with fruit and vanilla quark (€8.50), as well as homemade ice cream, including the popular classic Swedish cup (€8.50).
However, the real highlight is the location itself: you sit on the more than 100-year-old ship (31.70m long and 5.70m wide) under an impressive glass dome and look out over the Spree. You can also sit on the deck or on the water terrace.
clipper, Bolgarska street (no building number!), 12435 Plänterwald. It's an easy 20-minute walk from Treptower Park S-Bahn station (S8, S9, S45, S 46, S85), but you're walking along the Spree and through the park. From Plänterwald S-Bahn station (S8, S9, S85) it's shorter, less than a quarter of an hour, but the route doesn't quite feel like a Sunday stroll. It works every day from 10:00 to 1:00.
---
Middle: food in complete darkness
If you can't see anything, you challenge your other senses more. This is an idea – and it works. Visiting a dark restaurant is really unsettling at first. Where are you stepping? there is a chair How to find cutlery? Everything is unusual and takes some getting used to, but it's also exciting. You literally feel how the synapses open up new things, you concentrate in a completely different way.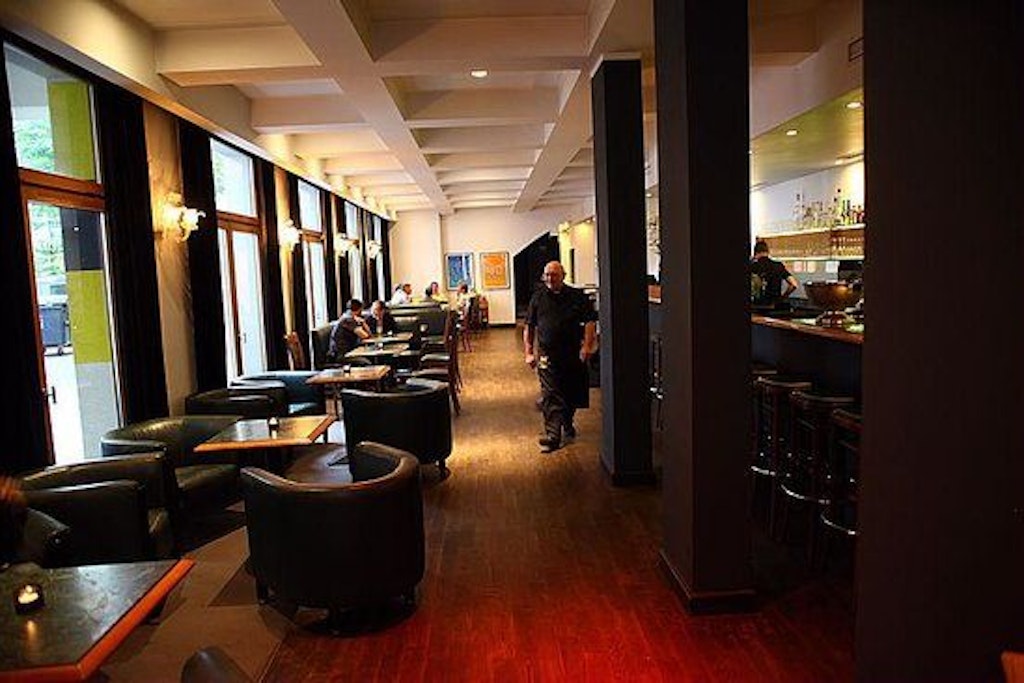 The waitresses and waiters are blind and explain what is where by the clock face; Plug at 9 o'clock than at three o'clock. The order is made in advance in the darkened lobby. It is forbidden to use mobile phones, lighters and other light sources in the premises. If you need to go to the toilet, for example, speak to someone from the care team.
There are three different menus to choose from (€50), one of which is vegan. Soft drinks cost between €2.50 and €3.50, beer also costs €3.50 and a glass of wine costs €6.50. On certain days there is also a show program consisting of live music or in the form of a thriller dinner (70 euros each, including the menu). You need to plan at least three hours for this, if you only come to eat for about two hours.
Invisible, Saarbrücker Str., 36-38 (in the bakery), 10405 Prenzlauer Berg. Senefelder Platz underground station (U2) can be reached on foot in six minutes. The restaurant is open from Monday and Thursday to Saturday from 18:00.
---
Friedrichshain: Sudanese falafel
Three small letters and so many associations: Nil. It sounds so far away, Pharaoh and vacation. The river flows through Sudan, which lies south of Egypt and whose cuisine plays a leading role here. At the same time, the son of the owner, Walid Elsaid, has the same name.
A small, almost inconspicuous eatery offers so many goodies at reasonable prices that you want to return there every day. Falafel, so fluffy, fresh and juicy, with a perfect homemade peanut sauce and crunchy salad (€3.50). A little happiness. By the way, peanut sauce is also bottled in the refrigerator for takeout.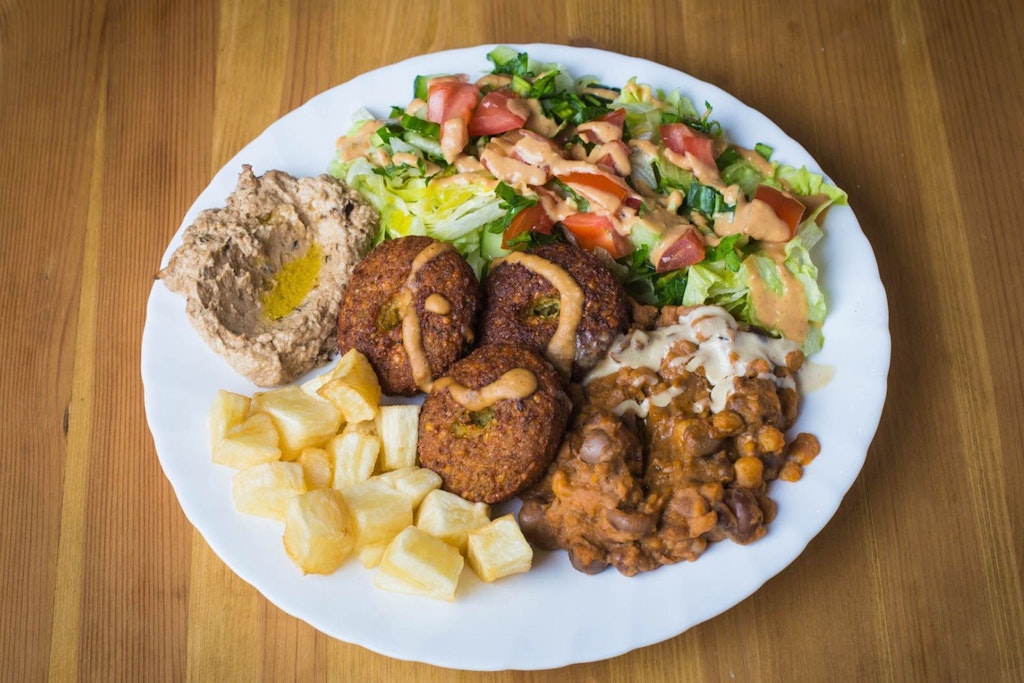 Meat lovers should try the African burger (€5.50), which is made with the so-called Uferbrot and topped with Ethiopian spices. Delicious for everyone and a wonderful, especially healthy side dish: loin (4 euros). It's mashed beans, with or without cheese. If you just want to take something with you, you can pre-order via Whatsapp.
The chef designs his own dishes and offered his creations at street festivals as well as YAAM before he opened his shop. He financed his studies as a horticultural engineer with cooking. For hungry people looking for something new, the fact that Walid Elsayed ventured into self-employment in 2001 and now creates delicious food instead of beautiful gardens is a lucky coincidence.
Nile Sudanese snack, Grünberger Str., 52, 10245 Friedrichshain. It's a good ten minute walk from the Ostbahnhof. Another branch is located at Oppelner Street 4 in Kreuzberg, close to the Schlesisches Tor underground station (U1). It works every day from 11 am to midnight.
---
Lichtenberg: the best Vietnamese cuisine
Dong Xuan Center has suffered a bad reputation due to human trafficking, but is still a highlight – not only – for tourists. And somehow you feel like a tourist there, even in the middle of your city. The six market halls are a mesmerizing mix of sounds and smells filled with Asian vendors, nail specialists, caterers and more. It is impossible to cover everything in one visit. Too many impressions.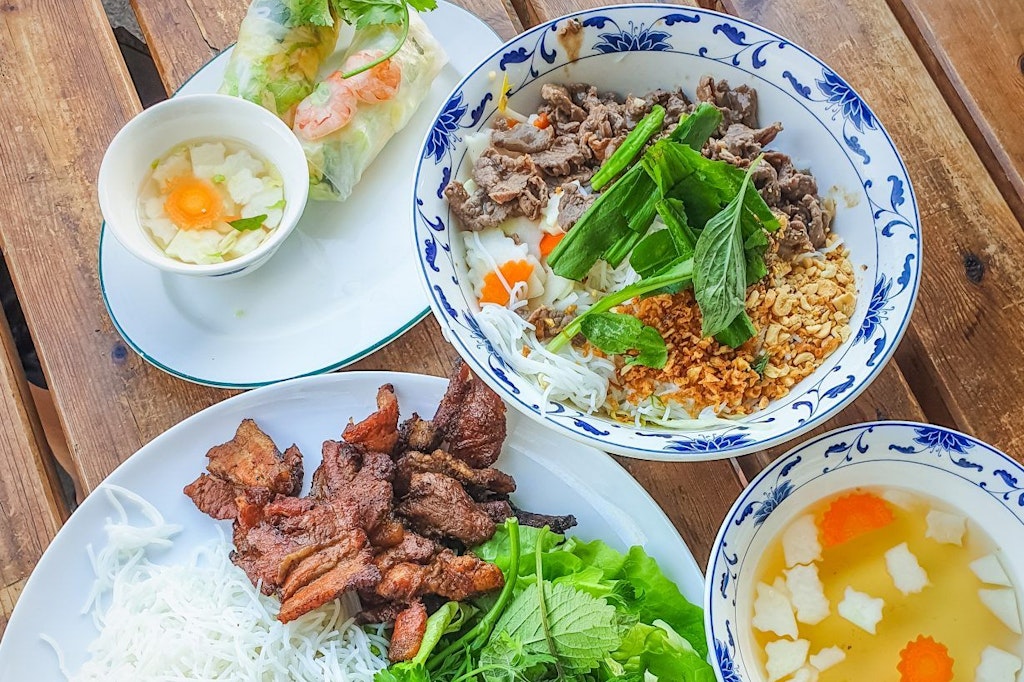 All the better if you can take a break to recharge your energy (although the hustle and bustle is everywhere). The fact that Duc Anh Quan Restaurant in Hall 3 is plain and simple should not make you believe that there is nothing special about it. Because it's not true, although you honestly have to admit that it's actually not very convenient. A good sign: many people of Asian descent dine here. This speaks of authentic cuisine.
Fast service, good taste, everything to the point. Whether it's spring rolls, crispy duck or tofu noodles, as a Central European, you know and love them. Original Vietnamese soups and pho buns are also worth trying, because they open up new taste horizons, fresh ingredients, skillfully seasoned. Still, no one goes home hungry. Meals usually cost around 10 euros.
Duc An Quan, hall 3 at Dong Xuan Center, Herzbergstr. 128, 10365 Lichtenberg. The tram stops before the entrance, Herzbergstraße/Industriegebiet stop (tram 21, 50, M1, M5, M8, M10, M13). Open from Monday to Sunday from 10:00 to 22:00, closed on Tuesday.