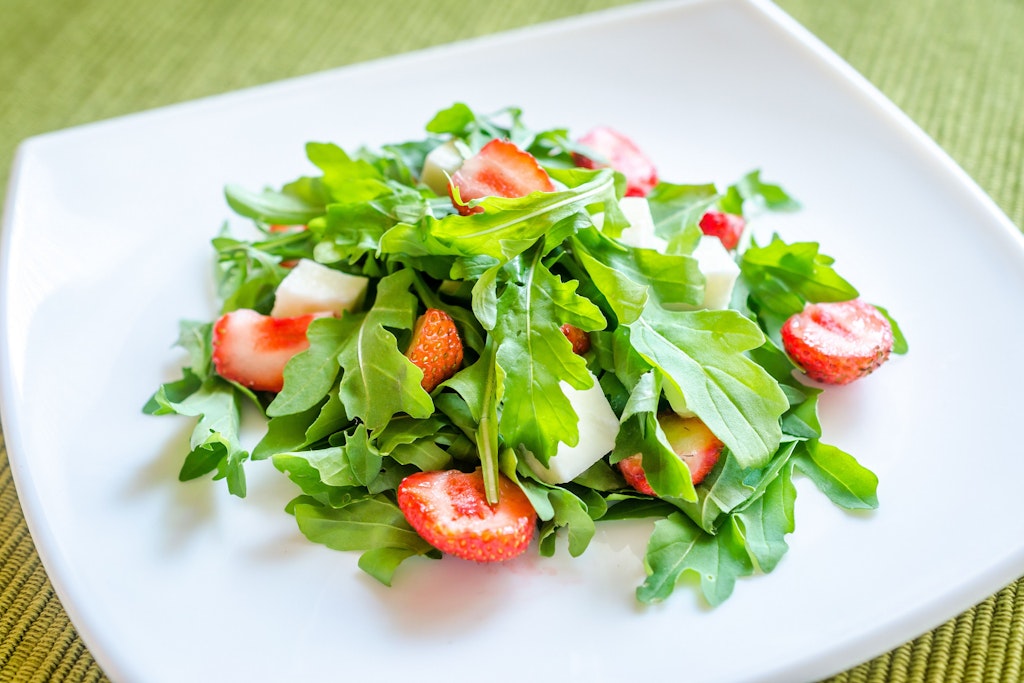 Are you ready for a touch of spring on your plate? Are you ready for an unparalleled taste explosion? Then here is just what you need: a fitness salad with strawberries and arugula! Finally, it's strawberry time again, and this tasty and healthy fruit goes well not only with cakes and pastries, but also with a great salad. It meets fruity-sweet and spicy arugula. Try it.
Read also: Saxon potato soup from the GDR cookbook: this is how my grandmother always cooked it – here is the recipe! >>
Ingredients for a fitness salad with strawberries and arugula
You need: 200 grams of arugula, 100 grams of strawberries, 6 tablespoons of olive oil, 3 tablespoons of balsamic cream, salt, pepper, pine nuts
Read also: Traditional Königsberg Klopse: grandmother's recipe for real gourmets! >>
This is how fitness salad with strawberries and arugula is prepared
Here's how it's done: For dressing, mix salt and pepper with balsamic vinegar. Add olive oil and mix well with a whisk.
Wash the arugula thoroughly and dry it with a salad spatula. Cut the stems. Cut into small pieces.
Wash the strawberries thoroughly, remove the greens. Cut the strawberries into quarters or eighths (chunk size), depending on their size. Marinate the strawberries in the dressing and set aside for a minute.
Heat a frying pan without fat. Fry pine nuts in it until golden brown. Tip: keep an eye on the pine nuts when frying – they burn quickly.
In a bowl, mix the marinated strawberries with arugula well. Spread on two plates and sprinkle toasted pine nuts on top. Bon appetit!
Read also: The perfect side dish for the grill: just make your own stuffed grape leaves according to your grandmother's recipe! >>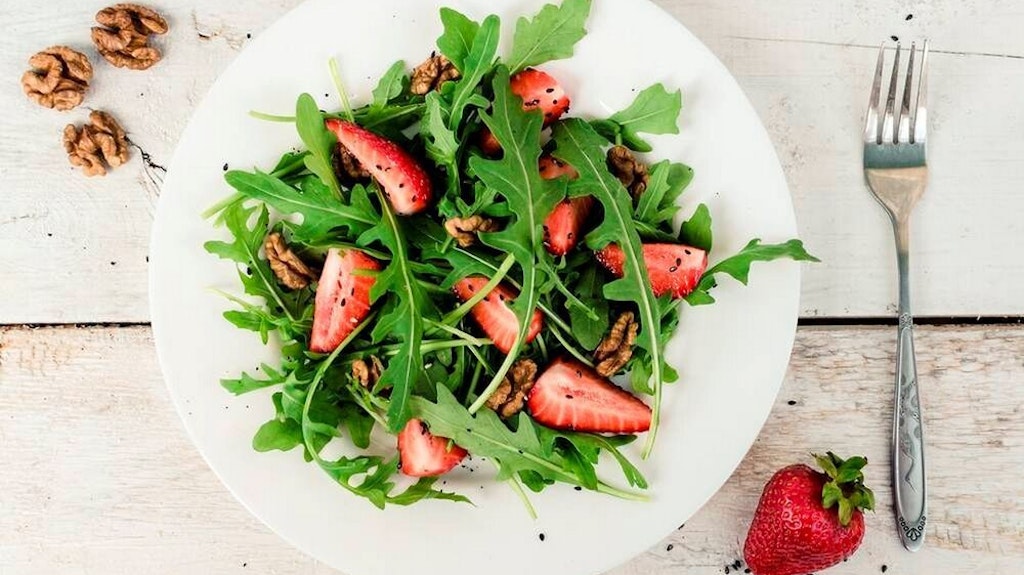 Read also: Tasty, fresh and crunchy: how to prepare an Israeli salad for your barbecue table! >>
Why is arugula so useful?
Arugula contains many valuable ingredients and is a good source of iron, calcium and potassium, vitamin C and vitamin A. Mustard oils, responsible for the slightly spicy taste, are among the secondary plant substances. They have many health benefits, including antioxidant and anticancer properties.
.