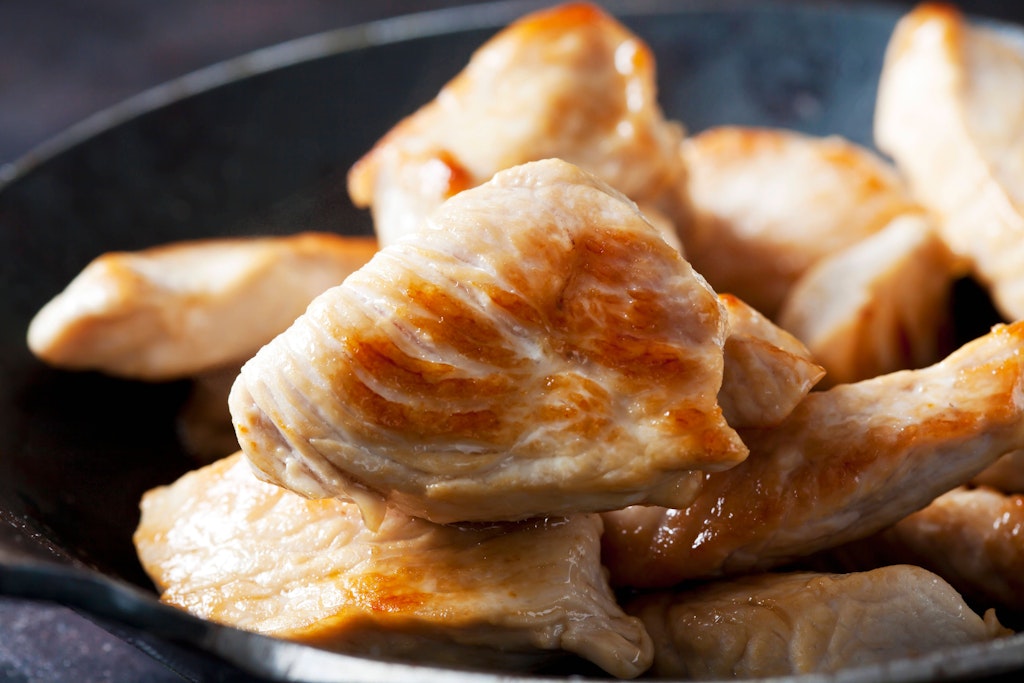 Goulash is one of the popular classic dishes of German cuisine, a good hearty home cooking. But goulash is simpler – both in terms of calories and ease of preparation. Try this turkey goulash with sauerkraut. With only about 250 calories per serving, it's super tasty and filling. And it is ready in a short time.
Read also: Recipe for delicious salmon in spicy coconut sauce – a light dish, also for a diet plan >>
Recipe for cabbage goulash with turkey fillet
You need for 4 people: 500 grams of turkey breast fillet, 2 green peppers, 1 onion, 1 tablespoon of oil, 150 milliliters of white wine (if children eat, you can use broth), 400 grams of canned sauerkraut, sour cream, salt, pepper and paprika powder
Read also: Recipe for spicy potato bars in the oven: how to make the perfect crispy potato bars >>
Here's how it works: First, wash the turkey breast fillet, dry it and cut it into large pieces. Then wash, cut in half and cut the pepper into cubes. Peel the onion and cut it into small cubes.
Heat the oil in a saucepan and fry the turkey until golden brown. Then add diced peppers and onions and fry them briefly. Season with salt, pepper and paprika powder.
Deglaze with white wine (or stock). Then add sauerkraut and mix. Cover and simmer over medium heat for about eight minutes. Depending on how spicy you like your turkey goulash, you can add more seasonings.
Spread the cabbage goulash on four plates, spread, pour a generous spoonful of sour cream – and serve. We wish you a good appetite!
Read also: Properly clean the garden grill: newspaper, baking powder, ash – the best home remedies for a clean grill >>
That is why turkey meat is so popular for diet food
After chicken, the most popular poultry meat in Germany is turkey, which is low in fat and rich in protein. This is another reason for the popularity of turkey in dietary cuisine. Be careful: turkey meat spoils quickly, as well as poultry meat in general. Therefore, it should be cooked and eaten immediately after purchase.
It is better not to buy turkey meat from factory farms. Turkeys raised in organic conditions receive a sufficient amount of physical exercise and good feed, which, in turn, affects the quality of the meat. It has a firmer consistency and better taste.