Who said that only pork or chicken schnitzel is truly delicious? Have you ever tried vegan schnitzel? You should try it. Because this celery schnitzel recipe is not only extremely tasty, but also quick to prepare. Even novice cooks are guaranteed to succeed.
Also read: This cake is (not) a sin: With this secret ingredient in the recipe, you can snack on a low-carb cake without regrets >>
Ingredients for Vegan Celery Schnitzel
You need: half a celery root, ½ teaspoon salt, ½ teaspoon curry powder, 6 tablespoons breadcrumbs, 2 tablespoons flour, 6 tablespoons water, vegetable oil
Read also: Spicy and delicious! Easy Broccoli Casserole Recipe: This Dish Will Help You Lose Weight — And Even Kids Will Like Vegetables >>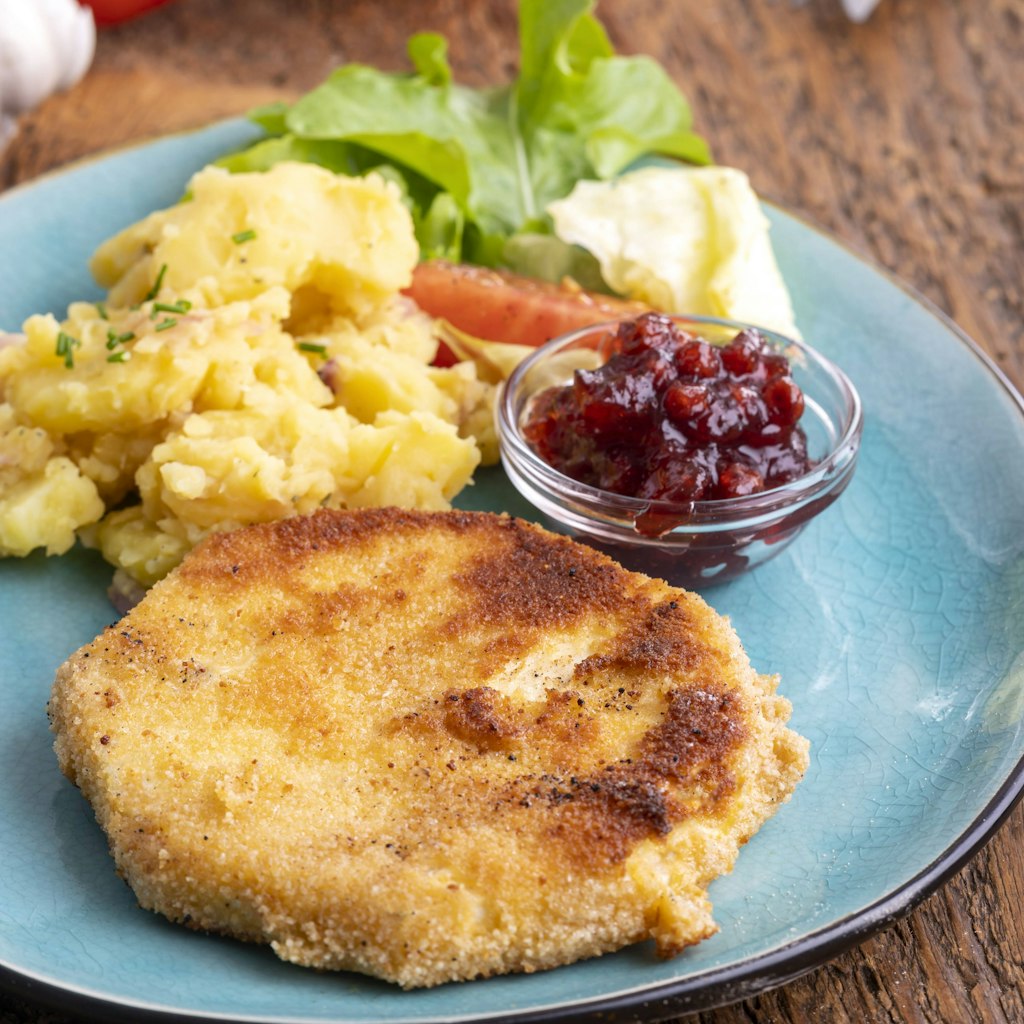 Here's how to make vegan celery schnitzel
Here's how it's done: Peel the celery and cut it into slices about one centimeter thick. Bring water to a boil in a saucepan and cook celery in it for 10 minutes.
In a deep plate, mix water with flour, curry and salt and prepare a plate with breadcrumbs. Dip the celery slices first in the flour mixture, then in the breadcrumbs. Repeat the process once.
Heat enough oil in a pan to cover the bottom well. Fry the celery slices until golden brown. Bon appetit!
Read also: It's delicious to use leftovers, like in the GDR: 2 delicious recipes for (almost) everything left over! >>
Why is celery so healthy?
Spicy celandine, which is familiar to many people mainly from soups, is extremely low in calories and rich in vitamins and minerals. In 100 grams, it contains only 19 calories. In particular, the content of potassium, iron and calcium minerals makes it a valuable vegetable. Celery also contains carotenoids, vitamin C and B vitamins.
.